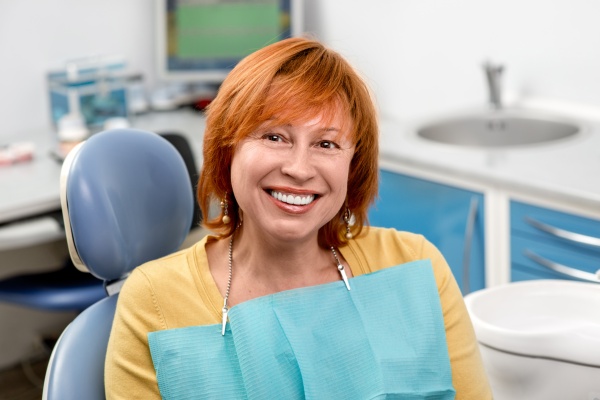 With summer approaching, plan on visiting Bright Smile Dental for same day dentist solutions so that you do not have to start your vacation without repairing your teeth first. We know that having a damaged or severely discolored tooth can be an extremely painful experience. While it is true that the tooth itself, especially a damaged tooth, is going to cause you some discomfort, we also know that the waiting process in order to get a dental crown can be extremely frustrating for people who want to begin their vacation.
Luckily for you, as a same day dentist, we have options available that will provide you the ability to fix your tooth using a dental crown in a single sitting. We can place the crown without you needing multiple visits to our Chicago office or waiting for several weeks to get the dental crown from a dental laboratory.
Same Day Crowns
Bright Smile Dental Can Provide You with Same-Day Dental Crowns
As a same day crown dentist, we are able to provide you with same-day crowns which are a convenient and affordable way to receive dental crowns without a long waiting period. We typically place a dental crown over a damaged or badly discolored tooth in order to restore the aesthetic value and functionality. In order to place a dental crown, we typically drill down onto the tooth to remove any damage, decay, or discoloration. We also simultaneously shape the tooth so that it can receive the dental crown.
The dental crown itself consists of porcelain with a natural appearance and feel of natural teeth. We can even shade the crown to match the teeth surrounding it so that when you take those happy summer vacation pictures, nobody will ever know that you came in to see your same day dentist for dental crowns. This is our ultimate goal – to provide you with restorations that look exactly like natural teeth and function like them too.
The Process of Placing Same Day Crowns
When you visit our office and are in need of same day dentist solutions for your teeth, there is a process that you are going to go through which will take several hours; but you will leave with a brand new dental crown securely in place. First, we will examine your teeth using a dental wand that has been fitted with a camera. This camera provides the computer system with a 3D image, or a picture, of the tooth and all of the surrounding teeth so that the computer can create the blueprint for your dental crown.
We base the recommendation on the images and your specific needs and mouth structure. As your same day dentist, we will then tweak the recommendation and send it to a milling machine. The milling machine will then carve and create your dental crown out of porcelain while you relax in the dental chair. Finally, we will attach the dental crown in the traditional way, allowing for you to leave and head out on your vacation adventures.
Request a same day crowns consultation with us here: https://www.brightsmile-dental.net or call Bright Smile Dental at (773) 733-5876 for an appointment in our Chicago dental office.
---
Related Posts
July 15, 2017
What is a Dental Bridge? / What are Dental Bridges for?If you feel afraid to smile in public like you normally do because of a gap in your teeth, you are one of the millions …
---